Coast to Coast - Knight Foundation: Bridging the Digital Divide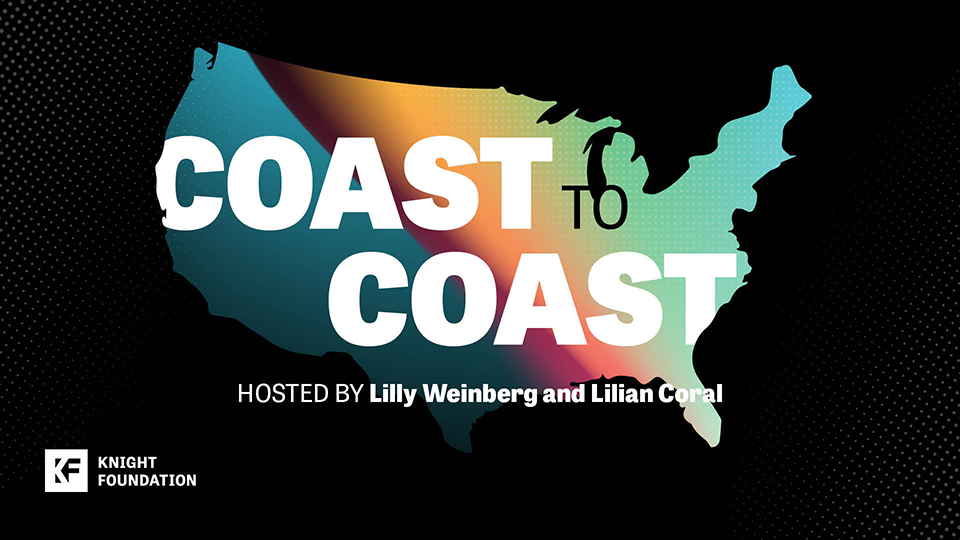 Webinar Speakers
Joshua Edmonds
Joshua Edmonds is the City of Detroit's inaugural Director of Digital Inclusion and a Poverty Solutions Fellow at the University of Michigan. Joshua is responsible for developing a sustainable digital inclusion strategy to bridge Detroit's digital divide. Joshua's work intersects with public policy, telecommunications and public-private partnership building. While at the City, Joshua has testified in front of Congress on the matter of digital equity, hosted Detroit's first Digital Inclusion Summit, and most recently, helped raise $23 million to provide every public school student with broadband and computers. Prior to his current role, Joshua served as a Digital Innovation Fellow at The Cleveland Foundation where he leveraged philanthropic and corporate funding to help address Cleveland, Ohio's digital divide. Joshua also worked on President Obama's ConnectHome initiative at the Cuyahoga Metropolitan Housing Authority.
Jordan Sun
Jordan Sun joined the city of San José as the new Chief Innovation Officer and Director of the Mayor's Office of Technology and Innovation (MOTI). Jordan brings deep, cross-sector global experience in innovation, technology, government, and healthcare to work on behalf of the residents of San José. Jordan Sun received a B.S. from New York University (NYU) and attended Yale University's School of Management. He is an advisor with UCSF Innovation Ventures' Catalyst Program as well as a former startup mentor at Plug and Play and commercialization fellow with Yale's Office of Cooperative Research.
Bruce Clark
Bruce Clark is a seasoned executive and expert consultant adept at infusing order, urgency and purpose into complex endeavors. Having served across public, private and non-profit sectors, he brings senior level perspective on how disciplined planning, cooperation and execution can bring even the loftiest of goals within reach. As executive director at "Digital Charlotte," he has helped redefine the municipal roadmap for closing digital divides so that rural, low income, or historically marginalized communities have full access to the opportunities of an increasingly technological economy. As a managing director of operations and strategy at Common Thread Strategies, he consults major philanthropies, investment organizations and social impact projects. He prioritized themes of social justice and shared prosperity into regional and national campaigns as marketing director for Infobelt.
Reference Links: 
https://digitalcharlotte.org/spread-the-tech/